Attorney Profiles
---
Robert J. Leader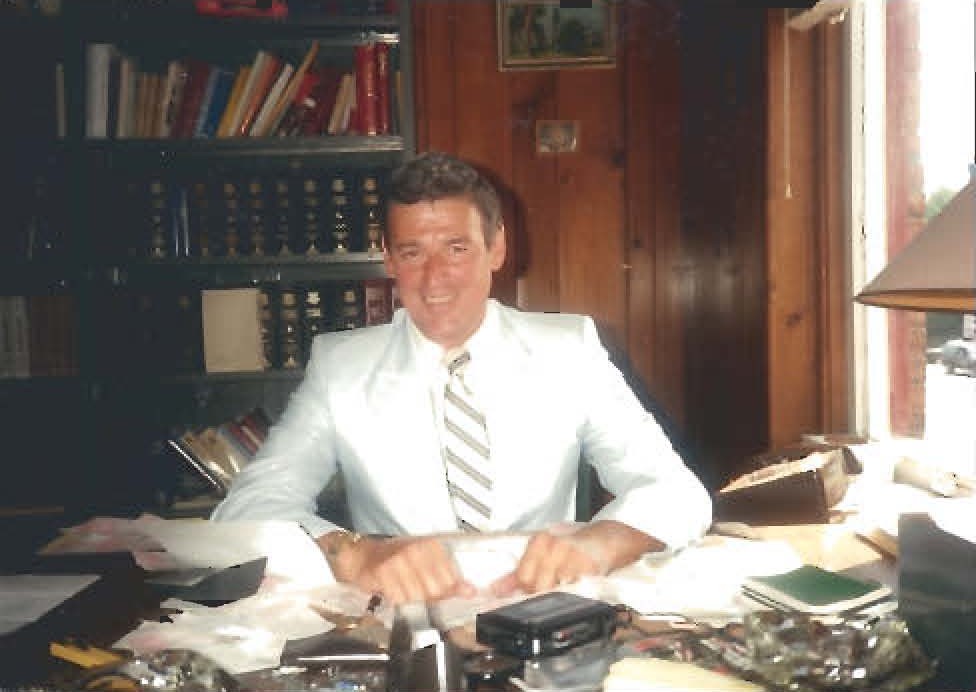 Mr. Leader was born on October 14, 1933 in Syracuse, New York; graduated from Cornell University with a Bachelor of Arts Degree and from Syracuse University's College of Law with a Jurist Doctorate Degree. He served in active duty in the United States Air Force for three years, rising to the rank of Captain, and had tours of duty throughout Southeast Asia.
He was admitted to the New York State Bar in 1963, served for six and a half years as St. Lawrence County Assistant District Attorney, is the attorney for numerous town and villages in St. Lawrence County, a member of the American Bar Association, the New York State Bar Association and the St. Lawrence County Bar Association. Before coming to Gouverneur he was associated with the firm of Ferris, Hughes, Dorrance and Groben, Utica, New York, and taught Business Law at Mohawk Valley Community College. He is now a partner in the law firm of Case & Leader LLP of Gouverneur.
He has been very active in community affairs in the years that he has been a resident of the Village of Gouverneur, having been involved in many past and present community groups including the Gouverneur Pool Association, Gouverneur Rotary Club, Gouverneur Luncheon Club, a trustee of the Edwards John Noble Hospital having served as its Chairman of the Board; a member of the Gouverneur Nursing Home Company, Inc., having served as its President; a member of the Board of Trustees of the Gouverneur Reading Room Association; a member of the Gouverneur Development Corporation, Gouverneur Youth Development Corporation having served as its Director; a director of the Gouverneur Savings and Loan Association, appointed on November 1, 1983; and is a member of the St. James Church.
---
Henry J. Leader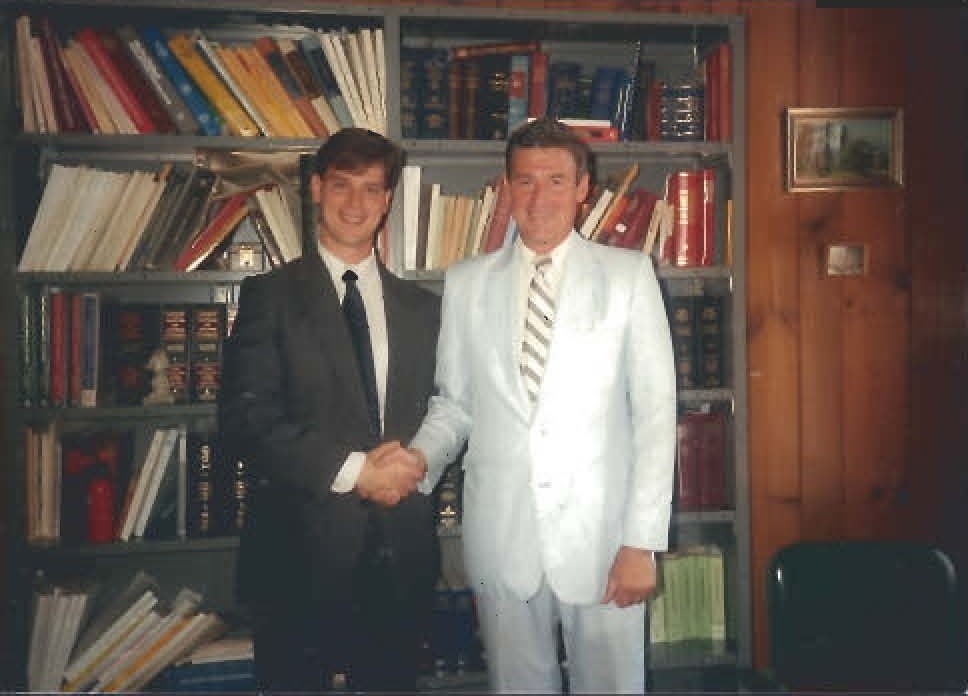 Mr. Leader was born and raised in Gouverneur, New York. He was educated in local public schools and received a Regents Diploma with Honors from the Gouverneur Central School in 1980. He was the class president. He received a Bachelor of Arts Degree from Cornell University in May 1984 and a Juris Doctor from the Syracuse University College of Law in May 1987.
He was admitted to the New York State Bar, Third Judicial Department in June 1988; the United States Federal District Court, Northern District in June 1989; and the Vermont Bar in November 1999. He has been a partner in the Case & Leader Law Firm since 1988.
Mr. Leader is a Board Member of the Gouverneur Foundation Board, responsible for providing college scholarships for graduates from the Gouverneur area, including Harrisville. He is a Judicial Delegate for the Fourth Judicial District of the State of New York charged with the responsibility of nominating candidates for Justice of the New York State Supreme Court. He is a past member of the Association of Trial Lawyers of America; Jefferson County Assistant District Attorney (1988-1989); St. Lawrence County Assistant District Attorney (1990-1992); Special Prosecutor, Jefferson County Department of Social Services (2002). He is a trustee of the Edward John Noble Hospital of Gouverneur; Director of the Gouverneur Nursing Home (April 2000 to present); North Country Children's Clinic Board Member, assisting in health care for St. Lawrence, Jefferson, Lewis and Franklin Counties (1998-2004). Henry is currently attorney for the Village of Gouverneur, Town of Antwerp, Town of Edwards, Village of Edwards, Town of Fowler, Village of Richville, Town of Rossie and the Town of Russell. He is also attorney for the Gouverneur Central School District and the E.J. Noble Hospital.
He is a member of the St. James Church in Gouverneur, Vice President of the Parish Council (1979-1980); Parish Council member (1992-2004); Commissioned Lay Minister for the Diocese of Ogdensburg (1995-present); "Presenting Team" for Worldwide Marriage Encounter, Syracuse Section; Confirmation teacher (1992-2007); staff member in charge of running the Diocesan Family Camp Guggenheim, serving families in Jefferson, Lewis, St. Lawrence, Franklin, Clinton and Essex Counties. Mr. Leader is also a member of the Interfaith Men's Group, meeting bi-monthly with spiritual leaders of all local churches.
Henry has been a soccer coach with the Gouverneur Summer Soccer Program, AYSO (1997-present); a sponsor of the annual Gouverneur chess tournament; treasurer of the Gouverneur Pee Wee Wrestling Association (1998-present); Mock Trial coach, Heuvelton (1995-1996) who he coached to the New York State semi-finals, and Gouverneur (1997).
Mr. Leader and his wife Dayna, who is founder of the Gouverneur Moms Club, reside in Gouverneur and have eight children.
---
---
Retired/founding partners
---
Edward Haile Case, Esq.
Mr. Case was born in Albany on October 9, 1908, but was a lifetime resident of the Gouverneur area. He was a descendent of Joseph Haile who, in 1810, was the first settler of the Town of Fowler.
He was educated in the Gouverneur public school, graduated in 1925, matriculated at Cornell University, received his A.B. Degree in 1929 and an L.L.B. Degree in 1931.
He was admitted to practice before the Bar of the State of New York on October 6, 1932. He was first associated with the prestigious firm of Bond, Schoeneck & King, Syracuse, New York from 1931 to 1936. Since those depression days of 1936, he was engaged in the general practice of law at Gouverneur.
Mr. Case died in 1988 and is buried in the Hailesboro Cemetery in the town of Fowler.